PRODUCTS
List of Products and How to Order


Humble beginings in Unionville
Kango Luxury Line
Purchase on-line select link to view products: Kango products
or
Costum Order form:
Kango Order Form FAX or email
New Kango Products:
Kango has partnered with P&P for the best gift baskets - December 2022
Kango's Exclusive Room Spray for P&P and Custom Lemongrass candle packaged together in thier gift basket.
LIVE - TEA KOMBUCHA has partnered with Kango Inc.to formulate the ultimate soap. - Jan 2021
Made with Live Lemon Ginger instead of filtered water. This company activates thier products and is spiritually charged.
Reseach and develepment took place over the lockdown and the launch of the soap will be Jan 2021.
Let's really LiVE !
Also new: Greaseless Scent-free Massage Gel - Jan 5
New Coconut Candle Wax - Jan 3
Men's Cologne - Oud (Similiar to designer Tom Ford but lasts longer)
Halloween pie candles, looks good enough to eat - Strawberry or Cherry 100% Canadian Soy
New- Face Cream - Sunkis
Diffusers with reeds - an array of options
Air Sprays - Air-Aroma
Soap (Cold Press made from Olive Oil and Coconut Oil cure time 8 months)
Lip balms: Natural and Pomegranite Red
Bath Salts using Dead Sea Salt
Massage Oil
Bottled Dead Sea Mud Pure
Balanced Aroma Blends
Face Serum - Cure
Organic Face Mask - Reusable
Essential Oils - name it we have it!
New Men's Line:
Shaving Bar with Sicilian volcanic ash, Olive Oil & Essencial Oil with Organic Basil grown by Michelle's father,
Michelle's Innovations:
Kombucha Soap - Jan 2021
Media Interview Nov 10, 2020 - Airtime - TBA
Skin Thickener- Face Cream - Sunkis May 2019
Deodorant in a jar - Sicilian Volcanic Ash - Mar, 16, 2018
Deodorant Underarm - Scrub Soap - Nov. 7, 2018
Loofa Soap wash with hand strap - Dec. 1, 2017
Soap on a rope that floats - July 18, 2015
Lip Balm "Red" All Natural - March 15, 2018
Natural Nude, Banana, Natural Red made with Pomegranite enzymes
Newest Flavour: Coconut 2018
Custom Orders for request Organics Paesano Extra Virgin Olive Oil from Sicily!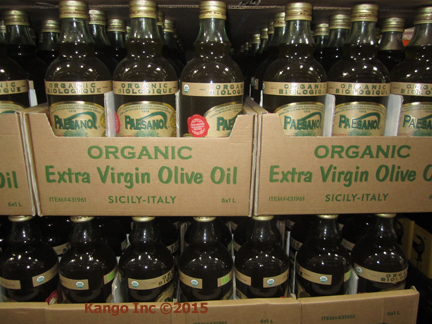 When it's all natural it's great for kids too: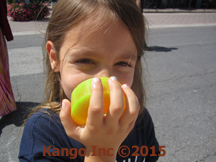 Unionville Festival 2015
Most Effective Product: Insect repellant big hit!
*****
This link provides information about returns, delivery and privacy.
Thank-you for shopping with Kango Inc.