PRODUCTS
List of Products and How to Order


Humble beginings in Unionville
Famous Soap on a rope that floats!
Product line Unionville ON
Kango Luxury Line
Current products can be purcahse on-line: Purchase Kango products
For custom orders please email: email
Download order form to Fax:
A new window will open with PDF file you can directly print from top right or download
Soon Below a shopping cart will be activated, for now orders must be processed via: FAX, PHONE OR EMAIL please.
Kango Products:
Diffusers with reeds - an array of options
Air Sprays - Air-Aroma
Soap (Cold Press made from Olive Oil and Coconut Oil cure time 8 months)
Lip balms: Natural and Pomegranite Red
Bath Salts using Dead Sea Salt
Massage Oil
Bottle Dead Sea Mud
Essential Oils Resale
Balanced Aroma Blends
Face Serum - Cure
New Men's Line:
Shaving Bar with Sicilian volcanic ash, Olive Oil & Essencial Oil with Organic Basil grown by Michelle's father,
Michelle's Innovations:
Innovative Soap on a rope that floats - July 18, 2015
Loofa Soap wash with hand strap - Dec. 1, 2017
Deodorant in a jar - Sicilian Volcanic Ash - Mar, 16, 2018
Deodorant Scrub Soap - Nov. 7, 2018
Patent: Container with Pocket
NEW: Lip Balm March 15, 2018
New Red
Natural Nude, Banana, Natural Red made with Pomegranite enzymes
Newest Flavour: Coconut 2018
Products Registered with Health Canada
Custom Orders for Kango Organics Line using Paesano Extra Virgin Olive Oil from Sicily!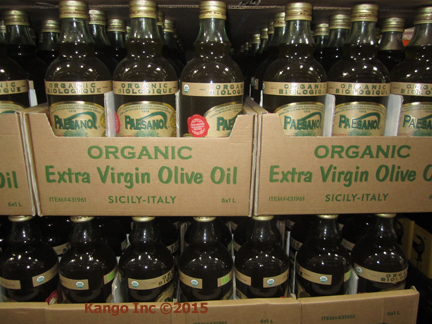 When it's all natural it's great for kids too: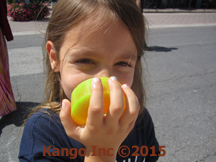 Unionville Festival 2015
Most Effective Product: Insect repellant big hit!
*****
Shopping Cart under Construction

Visit our Etsy to buy direct on-line now

or Save and purchase with Kango directly via: phone, email or fax.


Questions regarding products:

Holiday Soap - Shapes Seasonal Changes currently Hearts or Flowers Scent Free colour Free Shea Butter $6., Colour Scent $7.50

buy

Questions regarding product size or scents:

We accept Visa, Master Card, and American Express.

If you would like to purchase one of the following products directly fax, call or email order form:

A confirmation email will be sent to process your order.

Over the phone or fax credit card applies

unless personal delivery within GTA then Cash, Debit, Credit Card or Cheque is accepted.

Kango Inc

Toronto Ontario Canada

Note: Add 13% Sales tax to the product amount plus $15.00 Shipping & Handling.

All Funds are in Canadian.

For Customer Service call: 416-916-3300

This link provides information about returns, delivery and privacy.

Or buy from our Etsy Site: Prices differ.

Thank-you for shopping with Kango Inc.

Thank-you for puchasing an ethical product that benefits your wellbeing and the environment,

while supporting local Canadian women entrepeneurs.

CEO & Poduct Maker - Michelle Messina

from our first market to your home.

Kango Naturals wishes you well.