Bulletin
Happy New Year
Happy Holiday from Kango Naturals
we have partnered with the best gift basket company proving
an exlusive room spray and custom lemongrass candles.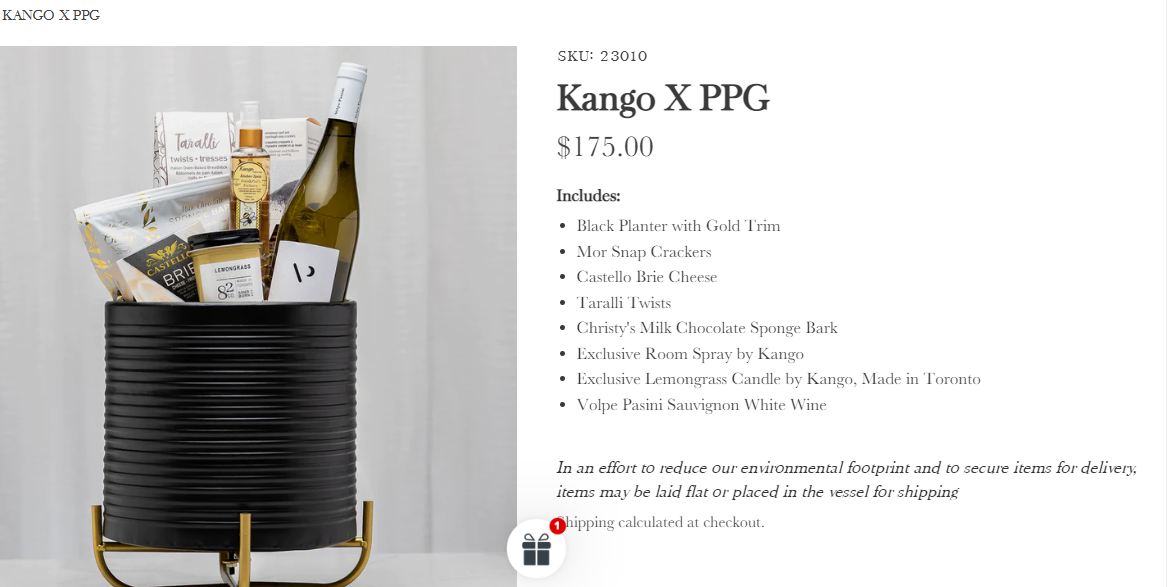 deadline to purchase basket December 2022 link
and much more...check Kango Naturals full product list under the star link or here
Ready for the Ultimate Gift Basket
Kango has formulated a unique room spray exclusive for....TBA
Estimated release date: August 2022
We will supply our Green line to a popular gifter
you're going to love it!
Kango Natural customer will be offered a discount!
2022
Re-establish ourself post-pandemic
Spring has sprung, try a variety of Kango Sprays
At Kango innovation is what drives Michelle, founder and product maker!
In March focus will be on perfume formulation. The finest of scents have been ordered from: France, Italy and USA.
From body sprays - to room diffusers. view
New - Kombucha Soap available now to buy
or visit Live head office in Guelph for instore shopping.
Happy New Year 2021
Kango has exciting News
LIVE - TEA KOMBUCHA has partnered with Kango Inc.to formulate the ultimate soap.
Made with Live Lemon Ginger Kombucha instead of filtered water. This company activates thier products and is spiritually charged.
Research and develepment took place over the lockdown and the launch of the soap will be announced when cured.
Let's really LiVE !
Also new: Greaseless Scent-free Massage Gel - Jan 5
New Coconut Candle Wax - Jan 3, 2021
Happy New Year 2021
Happy Holidays

Kango Naturals has completed all orders for 2020.
Holiday Gift Set - Avaiable - Dec 1 - 8, 2020
delivery by Dec. 11, 2020
Media buzz, Michelle was interviewed on 68 News
about her business Kango & airied Nov 28 & 29, 2020
Michelle has been using her own shampoo for years...it shows!
Buy it online scent-free or Lavender with Rosemary Essential Oils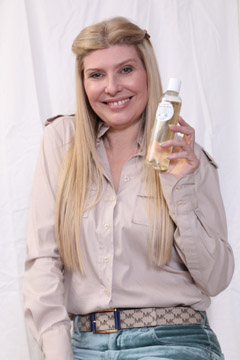 Media Interview Oct 10, 2020 - Airtime - Nov 28 & 29
New - Pie candles - Oct 2020
Kango launches a new on-line e-commerce with many new products
August 1, 2020


Founder Michelle Messina of Kango Naturals, was selected by the Ontario Government to launch an e-commerce site - June 2020
Kango provides product delivery in emission free vehcials - place your online order today
Update: Covid19 - Kango will not be producing Hygiene Sprays until further notice!
Kango facilities are closed to the public and working on new product developments Mar 2020
New - Self Tanning lotion - all natural...of course!
Launching Perfume Line - 2020 - men's Oud...is amazing!
Summer Soap cured ready for sale! - June 25, 2020
Kango also provides Bulk Ingredients, beside carefully handmade Natural Beauty Products!
Environmental friendly we deliver locally in our emmisions free vehical, that's fully electric.
Kango Recycles, Re-uses and Conciously purchases sustainable products and ethtically sourced raw ingredients for the betterment of our planet.
Packaging, lables and print materail are mininium, with a program to refill any product, keep and rerturn packaging for re-use please
and receive a discount or bonus gift for doing your part!
______________________
Kango Products featured at Westjet Employee Apprecation Event by estiticians
September 25, 2019
________________
Michelle will be teaching - Organic Essential Oil
at
Waldorf School:
Sat. Feb. 26, 2019 at 11am
Training - Art of Scent - Boston - Oct 2019
Training - Natural healing - Arizona - Jan. 2019
Training - Aromocology France - Sept. 2018
Training - Perfumery - LA - Sept. 2018
Hygiene Conference - New Orleans - Oct. 2018
Training - Perfumery - Montreal - Nov. 2018
Packaging Conference Montreal - Nov 2018
Michelle Makes Waldorf news after returning from France's prestigious Perfumery Ecole!
Health Tips:
Good Water, Good Oxygen, & Good Food
Stories and tips by: Michelle Messina
My life changed when I worked on the Campaign for Mavea a company from Germany that makes water filters.
For years I cooked and drank only bottle water. I started with the small bottles, and when recycling became
too much I turned to the large bottles, which was very heavy to carry.
I became a 3R Ambassador for the City of Toronto's Recycling initiative and implemented a recycling program at a YCC for 261 units.
Reducing waste became important and recycling for future use.
Today, all of Kango Inc.'s Natural products are made with filtered water by Mavea
The floors are cleaned twice a day with I-robot
&
The air is cleaned with the Oreck Air purifier
In the purifier Essential Oils are used to also attack free radicals.
Gloves, goggles, hair nets, have always been common practice by myself and any assistant workers,
well implemented before Covid19
Product Hot List: Mavea water pitcher, Paesano Organic Olive Oil from Sicily, Greens+ for energy and good health
Michelle Messina and Kango supports Mic Mission for over 10 years
Venerable Delia T'etreault, Mother Mary of the Holy Spirit
Foundress of the Missionary Sisters of the Immaculate Conception
in 1865 in Marieville Quebec Canada
who's foundation help the less fortunate around the world, a cause we support.
Thank you for reading and supporting a locally run businesss, woman run aiming for the betterment of our health and planet.